4 Day Silent Meditation Retreat in Snowdonia National Park, Wales
Monday 11th – Thursday 14th July, 2022 (SOLD OUT) Monday 5th – Thursday 8th September, 2022
4 Days of Inner and Outer Silence to Soothe the Body and Relax the Mind
Join us for a 4-day silent Buddhist meditation retreat in the breathtaking setting of the Snowdonia National Park.
During this silent shamatha meditation retreat, led by Buddhist meditation teacher, David Johnson, and accredited yoga teacher, Manu Orozco, we will explore methods for cultivating tranquillity (shamatha) through body, breath and mind.
During the sessions with David, we will explore the practice and theory of shamatha meditation. Through shamatha meditation, we train our attention skills and improve our focus and concentration. These practices allow us to unwind, let go of stress and worry, and cultivate mental and emotional balance.  
The ultimate purpose of shamatha meditation is to achieve advanced states of samadhi, or meditative concentration, where one is able to focus unwavering attention on a single object. The Buddha strongly emphasised the importance of achieving shamatha in order to achieve personal liberation. Shamatha is, therefore, an indispensable practice for those seeking awakening. 
Sessions with Manu will complement our practice, as Manu shares gentle asanas from the yogic traditions which deepen our tranquillity and enhance our connection with the body. The soothing and healing yoga sessions also help to improve physical flexibility, strength and resistance.
Deepening tranquillity & insight through silence
In our world, we are surrounded by noise, external and internal, which drowns out our peace of mind and inner wisdom and compassion. Silent retreats are a wonderful way of deepening our practice, cultivating inner stillness and discovering insight.
Periods of extended silence can be a liberating experience, allowing us to get to know our minds at a deeper level. Through letting go of the familiar world of words we give ourselves space from the complexities of social interactions and can come to see our mind and its activity more clearly. 
How does it work?
During our retreat, from dinner on the first day up until lunch on the last day, attendees are asked to maintain complete silence, including non-verbal communication. This means you will have time to get to know the rest of the group on the first day, and reflect and discuss with each other on the last.
Spending four days in silence with others is not without its challenges – it can feel unusual and awkward at first, and there may be periods where we feel uncomfortable being alone with our mind. However, attendees often find that being together in this way allows them to explore a degree of solitude while having the safety, connection and support of likeminded people. You will be supported during your inner exploration by each other and by your group leaders who will be around to help you.
Prerequisites for silent meditation retreat
This retreat is primarily for those who feel ready for silent retreat. We recommend that attendees have prior experience of meditation retreat or an established meditation practice. If you're unsure if this is you but you're keen to come along, please get in touch with us at

[email protected]

or by using the messenger button in the corner.
Tranquil retreat centre in Snowdonia
Set in the Nantlle Valley in the Snowdonia National Park, Trigonos Retreat Centre offers a warm welcome, breathtaking views, comfortable rooms and spacious grounds. With 18 acres of pure tranquillity, gardens, meadows, woodland and streams, and an awe-inspiring lake bordering the entire property, this Centre is the ideal setting for a silent retreat of relaxation, reflection and renewal. Read more about the Grounds.
Clean, bright and comfortable rooms
Every room is bright and spacious, and with varying views – the main house overlooks the lake, mountains and gardens, and other buildings have views of the courtyard, gardens and orchard, all of which comes to life in the summer months.
All bedrooms come equipped with tea and coffee making facilities, towels, and complimentary shower gel. There are single, double and twin rooms available, some of which are en-suite and some non-ensuite. All are comfortable, uncluttered and simply furnished.
The retreat is fully catered with fresh and enticing plant-based delicacies. Meals consist of continental breakfasts, fresh buffet-style lunches, and buffet-style evening meals followed by dessert, biscuits, fresh fruit, teas and coffee. There will also be mid-morning and afternoon tea, coffee and homemade treats.
The chefs are skilled at creating tasty dishes that are freshly cooked and nutritious. The emphasis is on fresh and seasonal produce, using home-grown whenever this is possible. 
In season, the Centre grows a variety of vegetables, fruits and salad for the table. Their produce is grown to Organic and Biodynamic principals and without the use of herbicides, insecticides or artificial fertilisers.
A unique atmosphere of peace and tranquillity
Our retreat takes place in a tranquil 18-acre estate set in a Snowdonia valley, bordering a lake on one side within a superb mountain landscape that looks up to the west face of Snowdon. Gardens, meadows, woodland and streams, orchards and vegetable patches take up most of the 18 acres.
There is so much space to simply wander or sit and contemplate, with the far-reaching views and the tranquillity of the meandering river and lake enhancing our inner stillness and reflection, perfect for a silent retreat.
Everything you need for a unique experience
Hear from our previous attendees
Sally Dells
@sallydells
From the moment I arrived I was not alone. I became part of a family of the best and most inspirational people I've ever met in my life. I experienced a moment of pure happiness. I learnt an immense amount to deepen my practise and have come home with heaps of tools to use in everyday life to calm my stresses and anxieties. David and Manu of Samadhi are 2 of the kindest most humble humans among us and I can't thank you enough for this life changing experience. It's never too late to face the scaries in our lives🧡
Emilie
What an amazing experience! I attended a meditation and yoga weekend retreat with Samadhi in Oxfordshire and everything was perfect. The many sessions (meditation, yoga and talks) were incredibly interesting and helpful. There was a very positive vibe within the group, the food was outstanding and the place was so beautiful and relaxing. It is a wonderful and rare occasion to get to spend some time exploring the mind with a group of kind-hearted people as well as taking the time to reconnect with your own self. Everything was very well organised, I have learned a lot over the 3 days and I think the positive effect of the retreat will have a long lasting impact. I highly recommend this organisation and their retreats to anyone and hope I will be able to attend another of their retreat. Thank you.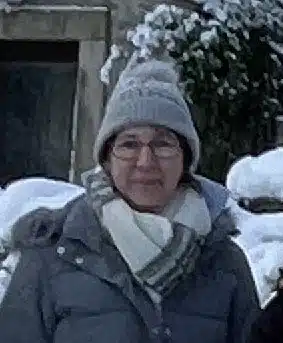 Isabelle
Attended the 3 day retreat in the Yorkshire Dales and would definitely recommend Samadhi Retreats. Learnt so much about meditation and the yoga was amazing, also learnt about myself. Manu and David are wonderful, knowledgable and friendly, they brought warmth and humour to the whole weekend experience. I was apprehensive at attending alone but have made some great friends for life.
Jan Anderson
Just got back from a 2 night retreat in the Yorkshire Dales and I can 100% recommend Samadhi Retreats. It has been a very relaxing and calming experience and I have gained so much from the workshops and meditation and the Yoga is just amazing. David and Manu are just so lovely and I have met some very special people which is an added bonus. If you need a bit of time out and a reset this will be the biggest gift you can give yourself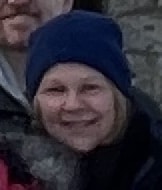 Gail
I've just returned from the 3 Day "Relax and De-Stress" Meditation Retreat in North Yorkshire. I loved the content - the meditation and the yoga sessions were exactly what I wanted and I have returned feeling ready to continue my learning and practice. David and Manu are a great team. They brought together a bunch of strangers who left as friends. Thank you for a fantastic experience.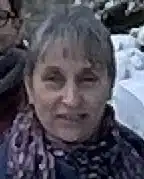 Jan
David and Manu are the perfect hosts for this wonderful experience. I attended the retreat alone but came away enriched with new friends and experiences. I would highly recommend and look forward to booking again.
Steph Feelingshifts
Thank you David, Manu and also everyone else who made the experience most enjoyable. I'm still processing the positive effects: a mix of feeling drained after releasing so much and elation/motivation 🙏😍
Jane Ireland
I just attended a 4 day yoga/ meditation retreat at Charney Manor. I would thoroughly recommend it. David's meditation sessions, and teachings on, were excellent. Manu's yoga sessions were relaxing and enjoyable. The retreat was very well organised and Charney Manor with its grounds is beautiful. The food was delicious and plentiful. I have come away feeling a lot calmer and better informed about meditation and its benefits.
Allice Lett
What a wonderful weekend it was! Thank you to everyone else that went, I learnt something off everyone I spoke to. And David and Manu you were both incredible! I'm still feeling very inspired ✨
International Buddhist Meditation Teacher & Retreat Leader
David will lead this retreat, run the workshops and guided meditations, and be on hand as a mentor to support you.
David is an experienced Buddhist contemplative and meditation guide who has studied and taught internationally for several years. He is the Co-Founder of Samadhi and a qualified mindfulness teacher, Mental Health First Aider, and an active member of the Association for Spiritual Integrity. His teaching style is clear and practical, and his warm and humorous approach makes him a popular mindfulness teacher.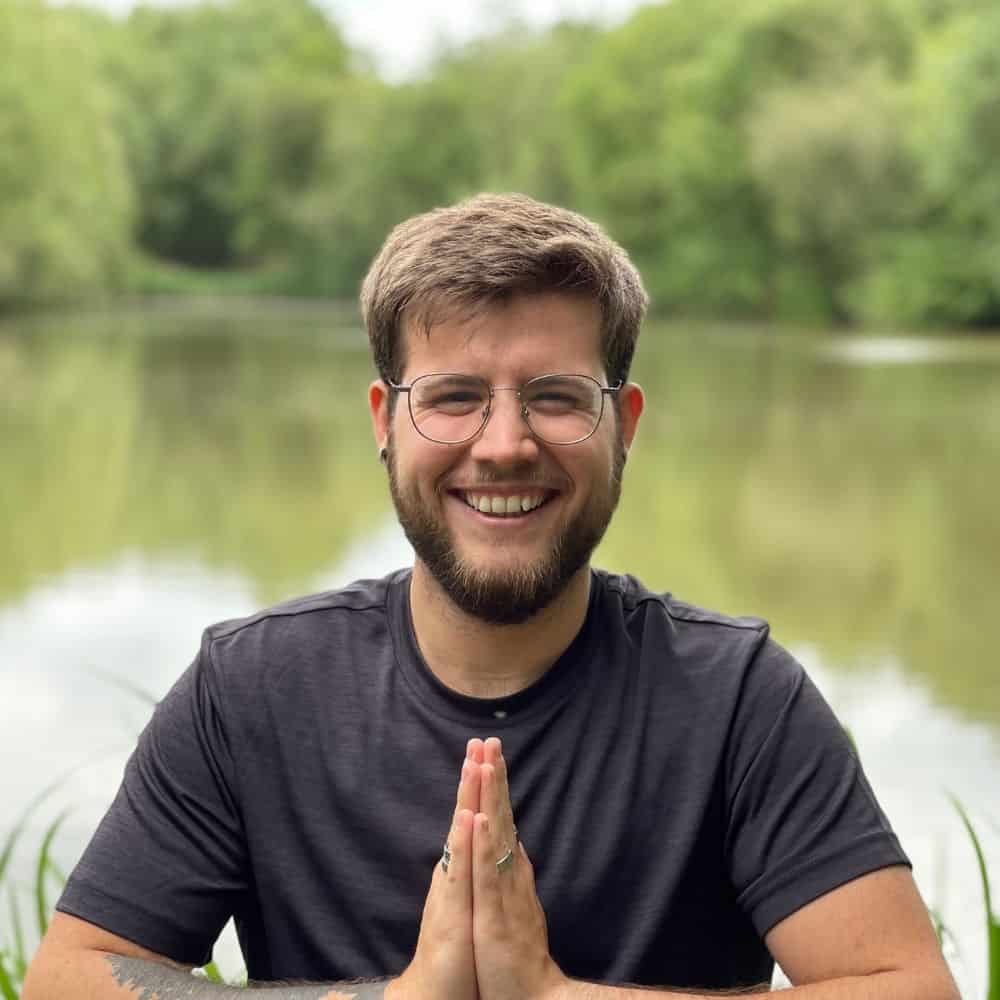 Accredited Yoga Teacher & Retreat Coordinator
Manu is our retreat co-ordinator and accredited yoga teacher. He will guide our morning vinyasa yoga sessions and, alongside our venue hosts, will be around to assist you during your retreat and make sure you have a wonderful experience.
He is the Co-Founder of Samadhi and a Mental Health First Aider. Manu's laid-back approach and kind heart has a warming and inspiring impact on our retreatants and he is much loved by all.
Availability
Monday 11th July – Thursday 14th July, 2022 – SOLD OUT
Monday 5th September – Thursday 8th September, 2022 – Just announced, see room availability below
Pricing & Rooms
**Early bookings get £100 off**
| Room | Availability | Price per Person |
| --- | --- | --- |
| Private Single Ensuite Room | 9 Rooms Available | £695 £595 |
| Twin Ensuite Room (Sharing) | 4 Rooms Available | £645 £545 |
| Double Ensuite Room (Sharing) | 1 Room Available | £645 £545 |
| Private Single Room, Shared Bathroom | 3 Rooms Available | £645 £545 |
| Twin Room (Sharing), Shared Bathroom | 2 Rooms Available | £595 £495 |
Twin rooms can be shared with someone you know or another member of the group. Double rooms are for couples/friends/family only.
BOOK NOW, PAY LATER – Either pay in full or book with a £100 deposit, with the rest due 4 weeks before the retreat.
This retreat is all-inclusive, and includes everything listed here.
Mental Health & Wellbeing
>
Everything you need to know
Have another question? Please send us an email or a message us using the chat in the corner of the screen.