4 Day "Tranquillity and Insight" Meditation Retreat
Monday 28th March – Thursday 31st March, 2022 (Sold Out)
Monday 14th November – Thursday 17th November, 2022
A Journey in Mindfulness to Soothe the Body, Heal the Mind, Restore Balance, and Cultivate Insight
Join us for a 4-day meditation and yoga retreat in the beautiful countryside of Oxfordshire.
During this retreat, led by Buddhist meditation teacher, David Johnson, and accredited yoga teacher, Manu Orozco, we will explore methods for cultivating tranquillity (shamatha) and insight (vipassana) through body, breath and mind.
David will explore the ancient teachings and practices of shamatha and its union with vipassana. Shamatha practice is all about training and improving our focus and concentration. It helps us to unwind, let go of stress and worry, and cultivate mental and emotional balance. With a calm, clear and focussed mind, we then venture into vipassana – getting to know ourselves better, investigating our mind and feelings, and coming to understand our lived experience.
To help deepen our practice and cultivate inner stillness, we observe silence in the mornings until lunch.
Manu will share practical breathing and asana practices from the yogic traditions which enable us to deepen our tranquillity and enhance our concentration. The soothing and healing yoga sessions also help to improve physical flexibility, strength and resistance.
Idyllic and peaceful 13th century Manor
Set in the heart of the Oxfordshire countryside, Charney Manor offers an attractive rural setting, spacious grounds and a sense of history. Parts of the Manor date back to the 13th Century. With its unique atmosphere of peace and tranquillity, tempting home-cooked meals and a warm welcome, this venue is the ideal setting for a retreat of relaxation, reflection and renewal.
Clean and comfortable ensuite rooms
All bedrooms come equipped with tea and coffee making facilities, towels, and complimentary shower gel. Most bedrooms are ensuite, with two having private bathrooms. Each of the bedrooms has very different characteristics, which makes each totally unique. The character and history-filled rooms all benefit from beautiful stone windows with fantastic views over either the extensive front and side gardens, the paddock or the central courtyard, all of which comes to life in the summer months.
The retreat is fully catered with fresh and enticing vegan delicacies. Meals consist of a continental breakfast, two-course lunches and two-course evening meals with a choice of desserts. There will also be mid-morning and afternoon tea, coffee and homemade cookies or cakes. All meals are freshly prepared to the highest quality and cooked on site.
A unique atmosphere of peace and tranquillity
Our retreat takes place in 3 acres of beautiful grounds that include mature trees, horse paddock, a secret garden, a fruit orchard and tranquil seating areas, which all guests are welcome to explore and enjoy. There are also lovely walks through the old village and along the meandering river Ock.
Explore the quiet countryside
As well as guests being able to participate in a variety of local Countryside walks, starting at the Manor, there are also places of interest nearby. Charney Bassett has a lovely family-run village pub. This is a few minutes walk away from the Manor and has a friendly and welcoming atmosphere. The White Horse Hill, located in the small village of Uffington, is an incredible sight to see. Wayland's Smithy is a neolithic long barrow and chamber tomb site near the White Horse Hill and Uffington Castle. The historic Kelmscott Manor is also a short distance away. The historical City of Oxford is just 23 minutes away by car.
Everything you need for a unique experience
Hear from our previous attendees
Sally Dells
@sallydells
From the moment I arrived I was not alone. I became part of a family of the best and most inspirational people I've ever met in my life. I experienced a moment of pure happiness. I learnt an immense amount to deepen my practise and have come home with heaps of tools to use in everyday life to calm my stresses and anxieties. David and Manu of Samadhi are 2 of the kindest most humble humans among us and I can't thank you enough for this life changing experience. It's never too late to face the scaries in our lives🧡
Emilie
What an amazing experience! I attended a meditation and yoga weekend retreat with Samadhi in Oxfordshire and everything was perfect. The many sessions (meditation, yoga and talks) were incredibly interesting and helpful. There was a very positive vibe within the group, the food was outstanding and the place was so beautiful and relaxing. It is a wonderful and rare occasion to get to spend some time exploring the mind with a group of kind-hearted people as well as taking the time to reconnect with your own self. Everything was very well organised, I have learned a lot over the 3 days and I think the positive effect of the retreat will have a long lasting impact. I highly recommend this organisation and their retreats to anyone and hope I will be able to attend another of their retreat. Thank you.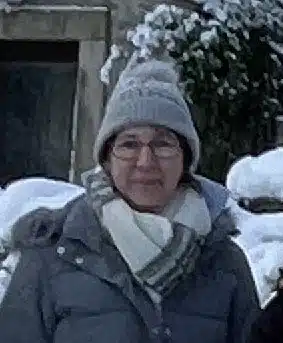 Isabelle
Attended the 3 day retreat in the Yorkshire Dales and would definitely recommend Samadhi Retreats. Learnt so much about meditation and the yoga was amazing, also learnt about myself. Manu and David are wonderful, knowledgable and friendly, they brought warmth and humour to the whole weekend experience. I was apprehensive at attending alone but have made some great friends for life.
Jan Anderson
Just got back from a 2 night retreat in the Yorkshire Dales and I can 100% recommend Samadhi Retreats. It has been a very relaxing and calming experience and I have gained so much from the workshops and meditation and the Yoga is just amazing. David and Manu are just so lovely and I have met some very special people which is an added bonus. If you need a bit of time out and a reset this will be the biggest gift you can give yourself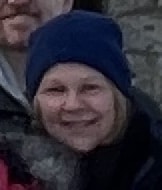 Gail
I've just returned from the 3 Day "Relax and De-Stress" Meditation Retreat in North Yorkshire. I loved the content - the meditation and the yoga sessions were exactly what I wanted and I have returned feeling ready to continue my learning and practice. David and Manu are a great team. They brought together a bunch of strangers who left as friends. Thank you for a fantastic experience.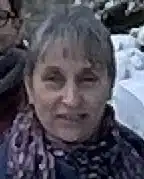 Jan
David and Manu are the perfect hosts for this wonderful experience. I attended the retreat alone but came away enriched with new friends and experiences. I would highly recommend and look forward to booking again.
Steph Feelingshifts
Thank you David, Manu and also everyone else who made the experience most enjoyable. I'm still processing the positive effects: a mix of feeling drained after releasing so much and elation/motivation 🙏😍
Jane Ireland
I just attended a 4 day yoga/ meditation retreat at Charney Manor. I would thoroughly recommend it. David's meditation sessions, and teachings on, were excellent. Manu's yoga sessions were relaxing and enjoyable. The retreat was very well organised and Charney Manor with its grounds is beautiful. The food was delicious and plentiful. I have come away feeling a lot calmer and better informed about meditation and its benefits.
Allice Lett
What a wonderful weekend it was! Thank you to everyone else that went, I learnt something off everyone I spoke to. And David and Manu you were both incredible! I'm still feeling very inspired ✨
International Buddhist Meditation Teacher & Retreat Leader
David will lead this retreat, run the workshops and guided meditations, and be on hand as a mentor to support you.
David is an experienced Buddhist contemplative and meditation guide who has studied and taught internationally for several years. He is the Co-Founder of Samadhi and a qualified mindfulness teacher, Mental Health First Aider, and an active member of the Association for Spiritual Integrity. His teaching style is clear and practical, and his warm and humorous approach makes him a popular mindfulness teacher.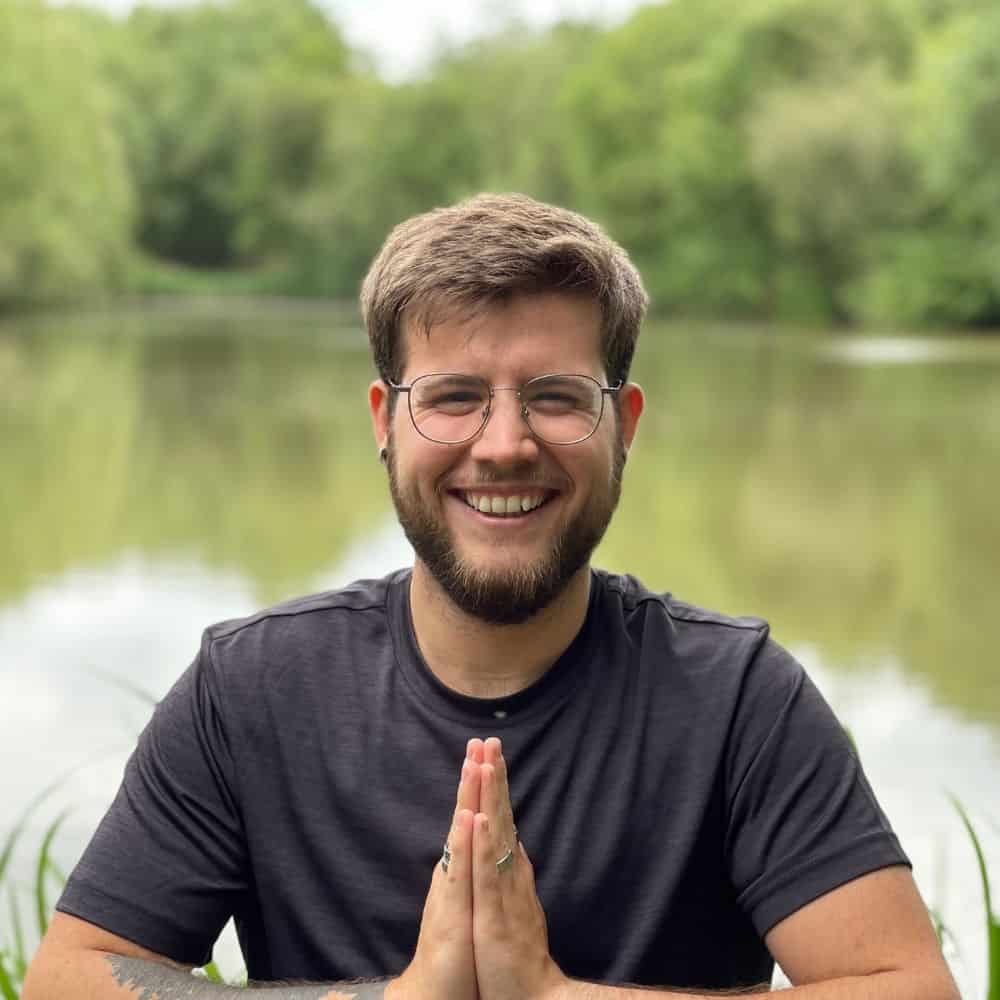 Accredited Yoga Teacher & Retreat Coordinator
Manu is our retreat co-ordinator and accredited yoga teacher. He will guide our morning vinyasa yoga sessions and, alongside our venue hosts, will be around to assist you during your retreat and make sure you have a wonderful experience.
He is the Co-Founder of Samadhi and a Mental Health First Aider. Manu's laid-back approach and kind heart has a warming and inspiring impact on our retreatants and he is much loved by all.
Availability
Monday 28th March – Thursday 31st March, 2022 – SOLD OUT 
Monday 14th November – Thursday 17th November, 2022 – Plenty of places
Pricing
BOOK NOW, PAY LATER
**SPECIAL OFFER – For a limited time, automatically get £100 off. £725 £625**
The cost of this all-inclusive 4-day retreat is £625 for a limited time. You can reserve your space with just a £100 deposit, with £525 left to pay.
All bedrooms come equipped with tea and coffee making facilities, towels, and complimentary shower gel. Most bedrooms are ensuite, with two having private bathrooms. Each of the bedrooms has fantastic views over either the extensive front and side gardens, the paddock or the central courtyard, all of which comes to life in the summer months.
A deposit of £100 is required to confirm your space or you can choose to pay the full amount if you wish.
The balance is due 3 weeks before the retreat.
This retreat is all-inclusive, and includes everything listed here.
Mental Health & Wellbeing
>
Everything you need to know
Have another question? Please send us an email or a message us using the chat in the corner of the screen.