Saturday Mornings - Online
Saturday Morning Meditation Classes - Online
We hold meditation classes online every Saturday morning from 10.00-11.30am (GMT – UK time).
These classes are generally part of a series exploring a particular topic. You are welcome to join at any time and do not have to wait until the beginning of a series. If you join part-way through a series, you will receive recordings of the previous sessions.
These sessions include guided meditations, a dharma talk exploring Buddhist psychology and self-development, and some time for group discussion and Q&A.
During these sessions, we explore meditations and teachings from Buddhist and other contemplative traditions.
These reflections will help you to unwind, relax, let go of things like stress and anxiety, and cultivate positive minds such as patience, compassion, and equanimity.
We request a donation for participation in our classes. However, no one is turned away due to a lack of funds. All our classes are available free for our Samadhi Supporters.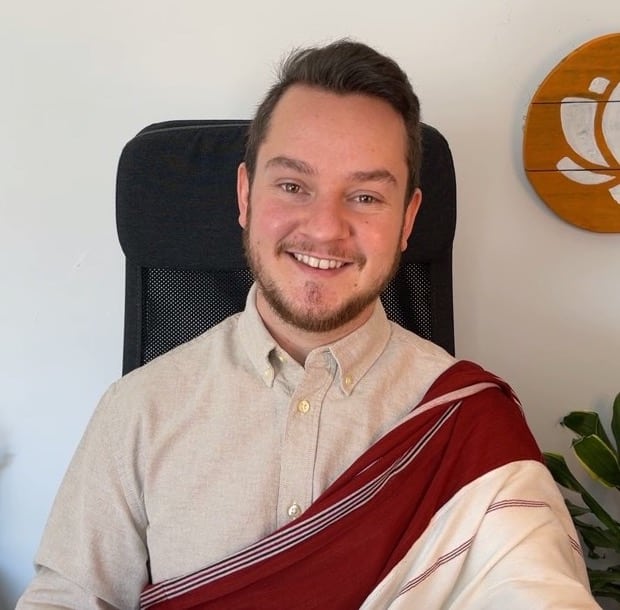 David is an experienced contemplative and meditation guide who has studied the mind, meditation, and Buddhism for several years. He is the Co-Founder of Samadhi and a qualified Mindfulness teacher, Mental Health First Aider, and an active member of the Association for Spiritual Integrity.
David has taught classes and workshops internationally. His teachings and retreats are clear and practical, with a warm, pragmatic and humorous approach.
Coming from his own experience, he wishes to help people access the meditations and practices which have transformed his and others lives for generations.