This event has been postponed due to the recent developments of COVID-19. We will update the site with a new date when this is rescheduled.
A Practical Course on Genuine Happiness through Meditation
Saturday 28th March, 2020 • 10am-1.30pm • King's Bastion Leisure Centre, Gibraltar
In today's busy and stimulus-driven world, many are realising that happiness gained through material wealth & development of our physical world is short-lived. We jump from one desire to the next, one job, partner, home, car to the next, but find we're still unsatisfied. While modern science and material development can alleviate physical ailments, it will never be able to cure an unhappy and uncontrolled mind.
Meditation shows us that our long held belief that happiness depends on external circumstances alone is false, and to achieve long-term happiness, we must access the bountiful resources found within our own mind. 
This course, drawing on practical experience of meditation and ancient Buddhist wisdom, will pave the way to overcoming everyday human problems and achieving lasting happiness. You will discover how it is possible to experience genuine happiness every day, regardless of our circumstances, with the joy you've sought having only been a few meditative minutes away.
This day course is broken into two sessions, which consist of teaching & meditation practise, with a break in between. Everyone is seated on chairs, and so there is no need to wear or bring anything special, though you may want to dress comfortable. All meditations are guided and easy for beginners to practise.
"Just a quick thank you for helping me out over last months, the classes you have held have made a massive impact on me and a couple of my friends. I really hope this will be here for the long term as I feel it will help others as much as its helped me. So keep it up the good work, your doing a great job and thank you for helping me control my anxiety."
"Loved our class tonight - found the second meditation easier than the first and your words have resonated so much with me - thank you ❤️"
"Thank you had a good session looking forward to the next one"
Session 1: 10.00am-11.30am
Break: 11.30am-12.00pm
Session 2: 12.00pm-1.30pm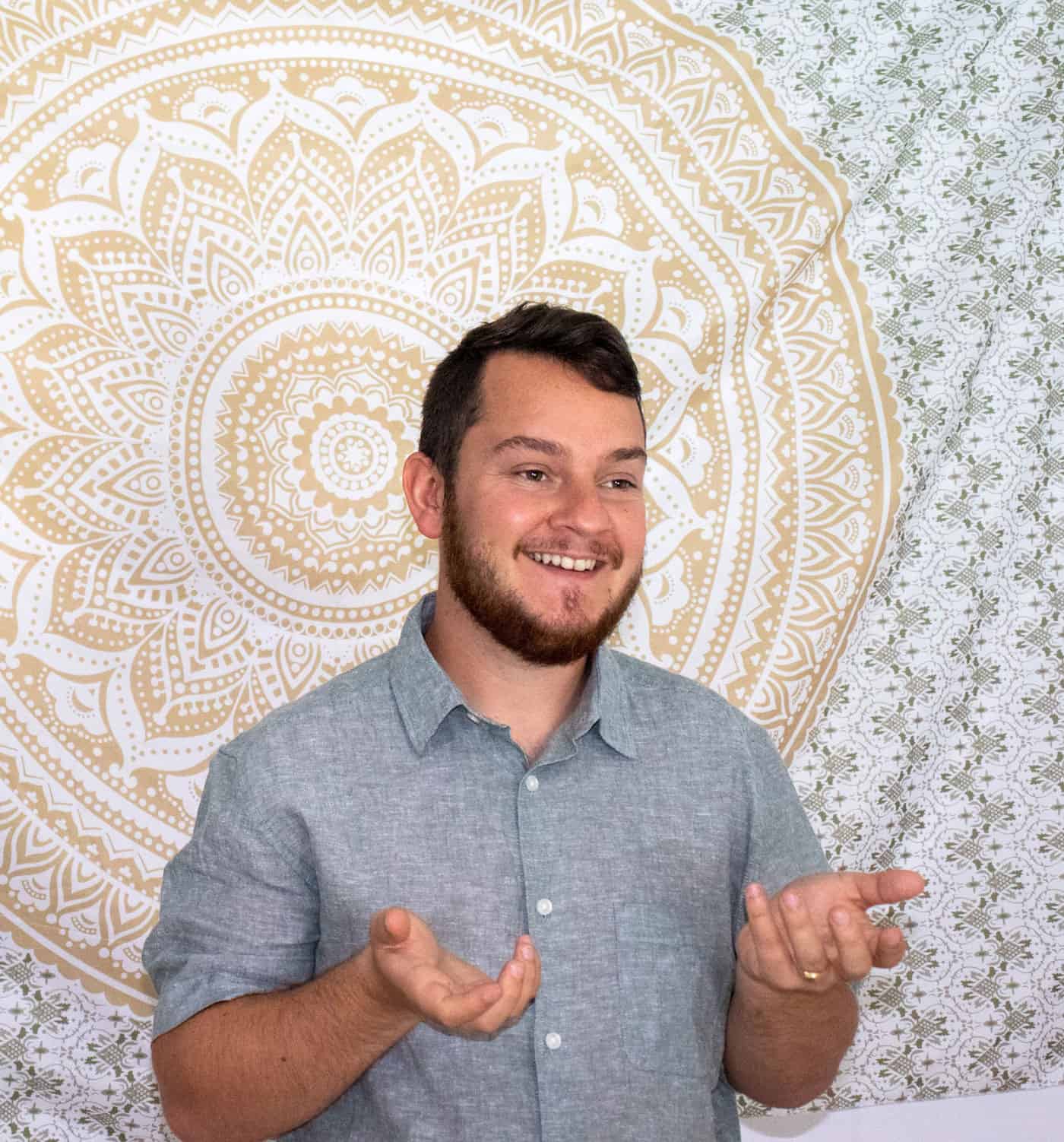 Dassetu is an experienced contemplative, meditator & teacher who has studied the mind, meditation, and Buddhism for several years.
Dassetu has taught classes and workshops in the UK, and during the last few years in Spain has engaged in several personal retreats. His teachings and retreats are clear & practical and he has a warm and pragmatic approach. Coming from his own experience as a meditator in the 21st century, he presents his teachings in a simple way that is accessible to all and easy to use in daily life.
Directions & Getting There
This event is being held in Room 4 of the King's Bastion Leisure Centre. The room is accessed directly from Line Wall Road. 
Address:
King's Bastion Leisure Centre, 55 Line Wall Rd, Gibraltar GX11 1AA
Get Directions
Pre-booking is essential.
The cost of this day course is £20.
To book your place(s), simply use the button below and follow the checkout process.
We believe that it is important that no-one is excluded because of low income. Please contact us here if you would like to find out more about our low income rates. If you would like to support our vision of making these teachings as accessible as possible, please consider making a donation, supporting future groups, events & retreats. Interested to know why there is a charge for this event and what happens to profits? Read here.
Date:
Saturday 28th March, 10am-1.30pm
---
Cost:
£20
---
Categories:
Day Course, Suitable for Beginners
Venue:
King's Bastion Leisure Centre,
Line Wall Rd, Gibraltar GX11 1AA
(Room 4, accessed directly from Line Wall Road)
---
Website:
samadhi.org.uk