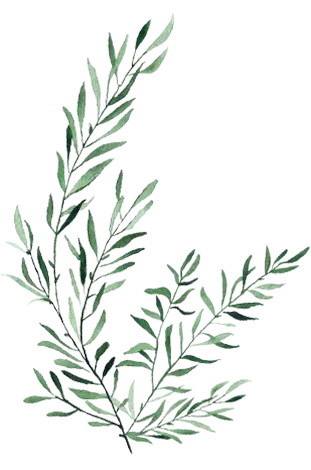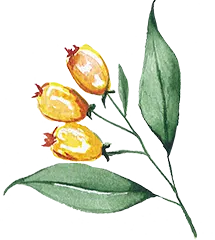 Life has its ups and downs, and for many, even an ordinary day can lead to one emotional rollercoaster after another. Being unable to regulate our emotions and having sudden changes in mood can leave us feeling mentally and physically exhausted and with a desire to escape or run away.
Our emotions are important – they shape our experience of our reality. They can be wonderful, and they can be unbearable. Sometimes we want to hold on to them forever, and other times we want rid of them. Whatever the experience, for most of us, emotions seem beyond our control, as if they happen to us, and we have no say in whether they stay or go.
Our 'Becoming Bulletproof: Emotional Resilience' program is all about cultivating a profound sense of mental and emotional balance. It's not about suppressing negative emotions, but about learning to experience and govern our emotions in a healthy, dynamic way.
During this 7-week course, drawing on practical experience of meditation, psychology, and Buddhist wisdom, we will cultivate the ability of the mind and body to maintain equilibrium and flexibility in the face of challenge and change. Meditation will help us to deepen our understanding of emotions, and discover the ability to regulate our emotional responses. Cultivating this emotional balance will promote physical health, and will be a prerequisite for enhancing personal wellbeing and growth.
What to Expect Over the 7 Weeks
Live sessions take place on Monday evenings, 6.00pm-7.30pm (UK time)
Please note that this a rough outline, our programme will cover the above themes but the order may change as we adapt to our group's needs.
International Buddhist Meditation Teacher & Retreat Leader
David will lead this online programme, running the workshops and guided meditations, and supporting you as a mentor throughout the course.
David designed the Becoming Bulletproof: Emotional Resilience programme based on his practical experience of meditation, Buddhist wisdom and modern psychology. The programme first ran in January 2021 to much success and he has spent the last few months adapting and adding to the course material. His aim is to introduce a practical, evidence-based and easily applicable approach to emotional regulation and the cultivation of genuine wellbeing.
David is an experienced Buddhist contemplative and meditation guide who has studied and taught internationally for several years. He is the Co-Founder of Samadhi and a qualified mindfulness teacher, Mental Health First Aider, and an active member of the Association for Spiritual Integrity. His teaching style is clear and practical, and his warm and humorous approach makes him a popular mindfulness teacher.
Feedback from previous attendees
"Thank you David that was very enlightening. Very informative and useful for my particular life situation. I wanted to say I am finding your sessions extremely helpful in my daily struggles. I am grateful for coming across your school of learning. Bless you."
"First time joining today, but really enjoyed it and found a lot of peace from the session. Thank you :) I look forward to next weeks session."
"David's retreats are amazing! I had a fantastic time and gained so much. Meditation, great food and lovely company. I feel refreshed and motivated to meditate more at home. Highly recommend!"
"You are wonderfully helpful when one is feeling a bit lost in this world"
"An amazing day. Fantastic company and great food. I feel very relaxed and after today feel inspired to start my meditation journey, hopefully with you to help guide me. Thank you very much."
"Just a quick thank you for helping me out over last months, the classes you have held have made a massive impact on me and a couple of my friends. I really hope this will be here for the long term as I feel it will help others as much as its helped me. So keep it up the good work, your doing a great job and thank you for helping me control my anxiety."
"Thank you so much! a wonderful day with wonderful people 🥰🥰🥰 hope to see everyone again soon!"
"What a day and what a lovely group of people. Hope to see you all again soon x"
"Many thanks for guiding me through a beautiful experience today . With open hearted people🤗🤗.. See u soon, big hugs🤗❤️🤗"
"David's guided meditations help bring peace and calm to a busy mind. I highly recommend his retreats and will be attending future events. I enjoyed his relaxation day retreat and was able to completely disconnect and be present. I also met a wonderful group of people, I know I will remain friends with. Thank you David for the wonderful work you do. Namaste. 🙏🏻🦋"
"Loved our class tonight - your words have resonated so much with me - thank you ❤️"
"On my gratitude list today: the existence of Samadhi and finding you and this group, making myself sign up and then participate in this mornings meditation, your wonderful wisdom and eloquence in expressing it. "
"Thank you David and everyone, was so lovely to meditate with you all"
"I am enjoying your course and I am seeing some benefits. I find the course informative and your delivery is very soothing"
Pricing
Pricing
This programme runs on the basis of dana (donation).  The recommended donation for the 7-week programme is £75.
All proceeds go towards the development of future programs and our vision for The Samadhi Retreat Centre. Teachers do not receive any payment for leading groups at Samadhi.
Dates & Times
Course Guidelines
Please register your interest for the next intake. When we have enough interest, we will organise for the course to take place. 
We believe that no-one should be excluded because of low income. Please contact us here if you would like to apply for a funded place. If you would like to support our vision of making these teachings as accessible as possible, please consider making a donation, supporting future groups, events & retreats.
Have another question? Please send us an email or a message us using the chat in the corner of the screen.